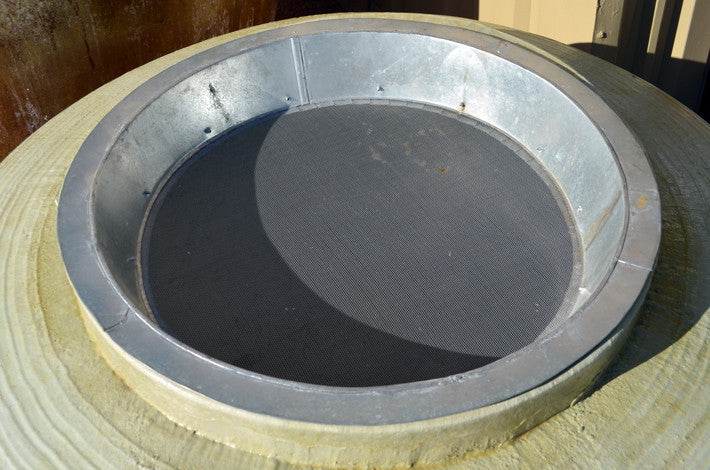 Ong Jar filter basket
$130.00
These metal drop-in filter baskets eliminate leaf debris and prevent mosquito growth in Ong ® jars, the alternative to plastic and metal rainwater collection vessels.
Choose a small filter basket for a Mini, Small and Tall Ong®.

Select a large filter basket for the Large Ong®.
Ong® jars collect hundreds of gallons of rainwater while adding dramatic style to landscapes, patios or entryways. Big Grass is the only U.S. source for Ong® jars.

Please note that this item may require additional delivery and processing charges.