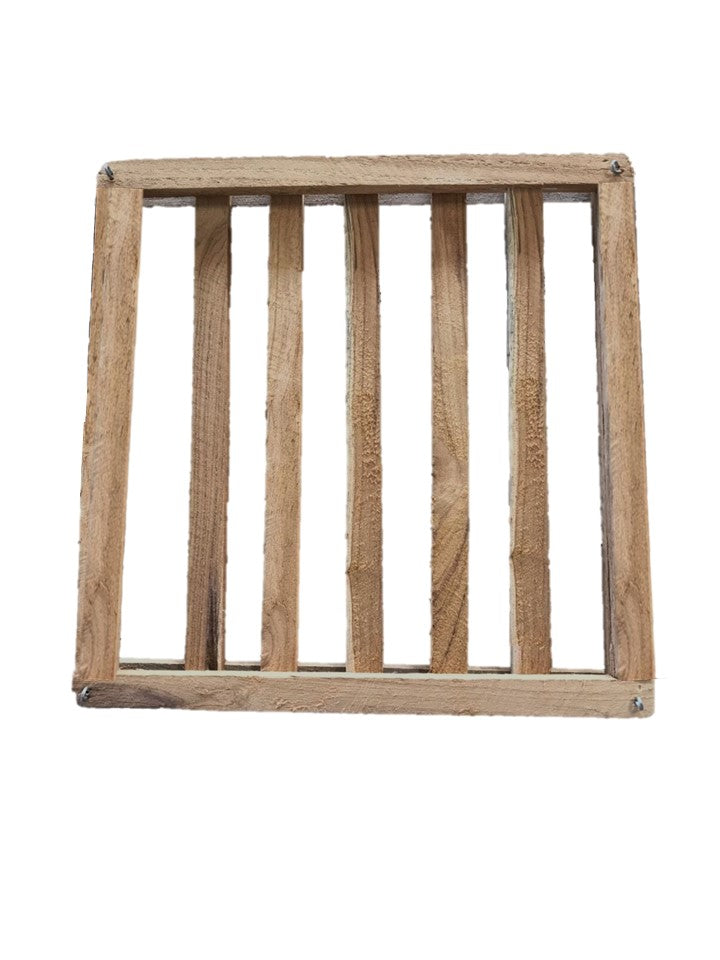 12" Fern Slat Mount Teakwood: 10pcs/unit. Unit Price: $53.80
Please login or register for a wholesale account to view products available for bulk purchase.
Our long-lasting farmed teakwood slat mounts can be used either vertically as Fern mounts, or horizontally for Vandas and other orchid varieties propagated without growth media.
Teak wood is naturally rot-resistant for years of use. 

Our teakwood slat mounts feature tidy corner loops for horizontal hanging with our 4-wire hangers (Available separately).
Also useful as attractive plant coasters.
Dimensions: 12" x 12" x 1" h
4-wire hangers sold separately.