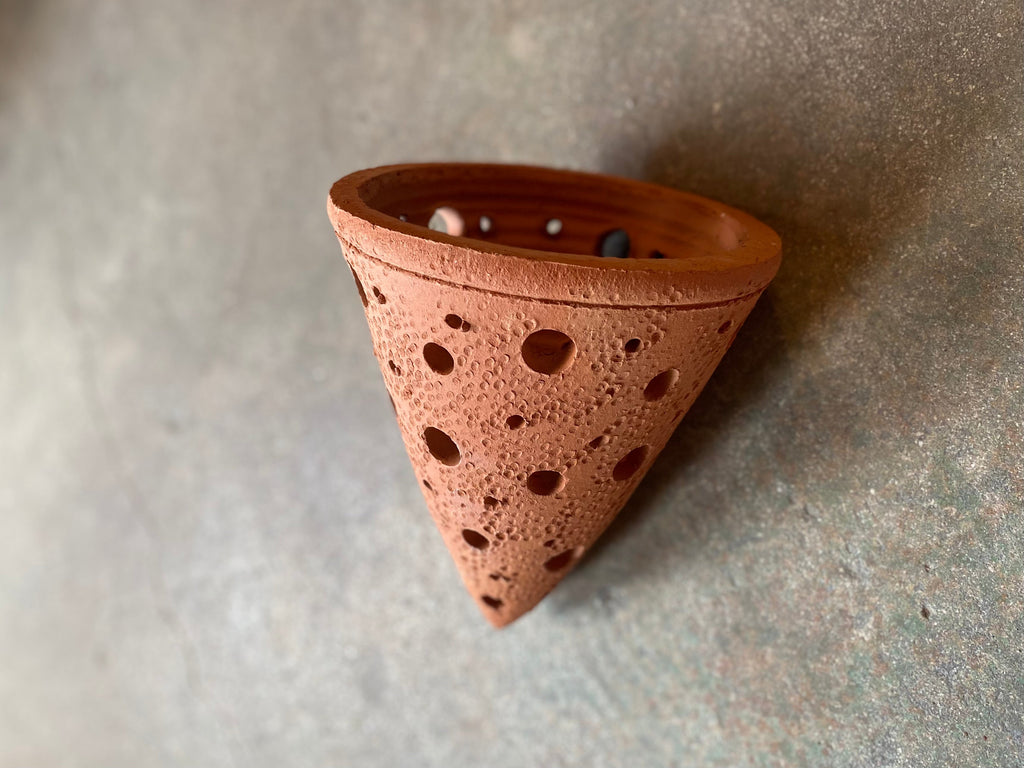 Cone Artisan Planter "Refined" Small: 10pcs/unit. Unit Price: $59.50
Please login or register for a wholesale account to view products available for bulk purchase.
 Time to replace those unsightly plastic planters. Handcrafted by Thai artisans from fired, weather-resistant terracotta, they provide orchids, bromeliads and other epiphytes with a healthy, long-term home.

This hanging cone design offers a more refined look to our similarly sized Classic Small Artisan Cone Planters.
Includes 30" 3-wire hanger.
 10 pieces per unit.  Includes 30" 3-wire hanger
Dimensions:  5.5" diameter x 8" h