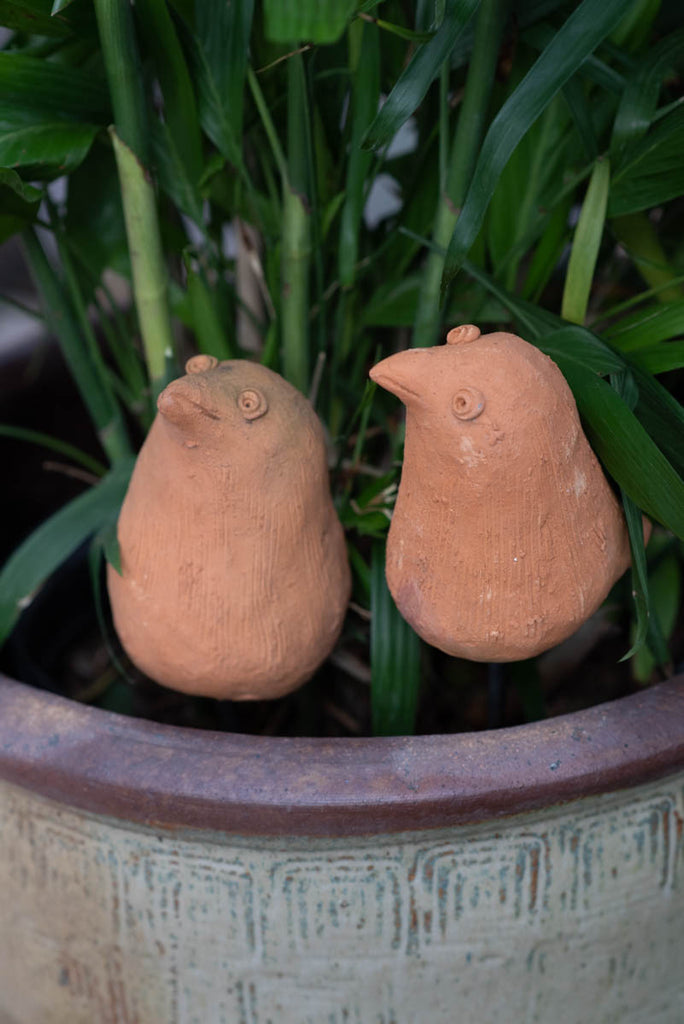 Dang Birds: 10 pcs./unit. Unit Price: $96.50
Please login or register for a wholesale account to view products available for bulk purchase.
For birders and all customers with a sense of humor. 
Bring a smile with these attention-grabbing busy birds placed in your tropical foliage and woody shrubs. With a turn of the head or a sly smile, each bird shows a distinct personality that is sure to amuse. Suitable for outdoor use or tabletop. Crafted by artisans in Thailand from fired terracotta, each bird is hand-formed, then kiln-fired.
Weather resistant. Display with or without included 20" steel stake.
Sold as 10 pieces per unit
Dimensions: 6" h x 3.5" depth.