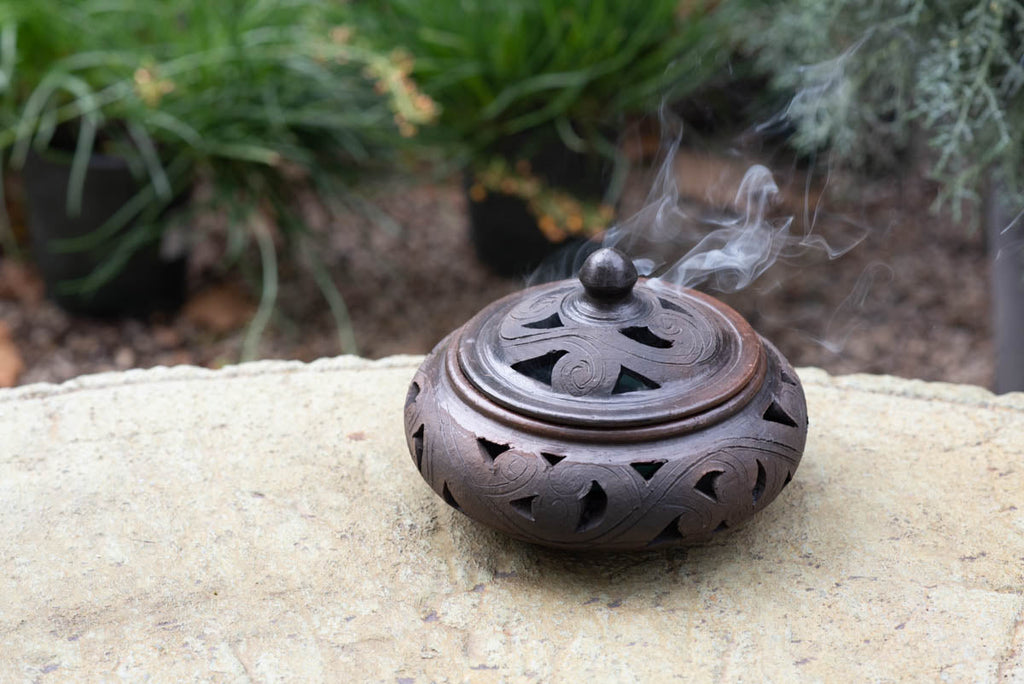 Lanna Mosquito Coil Burner: 10 pcs/unit. Unit Price: $118.50
Please login or register for a wholesale account to view products available for bulk purchase.
This fire-proof decorative burner enhances your outdoor decor. Hand-turned ceramic with hand-carved, lotus-inspired venting design to disperse vapor. Smoke-fired for a lustrous coffee-stain finish.
Includes one 4-hour burn coil (coil refills widely available at garden centers and grocers). Handmade by our Thai artisans. Weather resistant. 
Sold as 10 pieces per unit
7" d x 5" d opening with removable top.