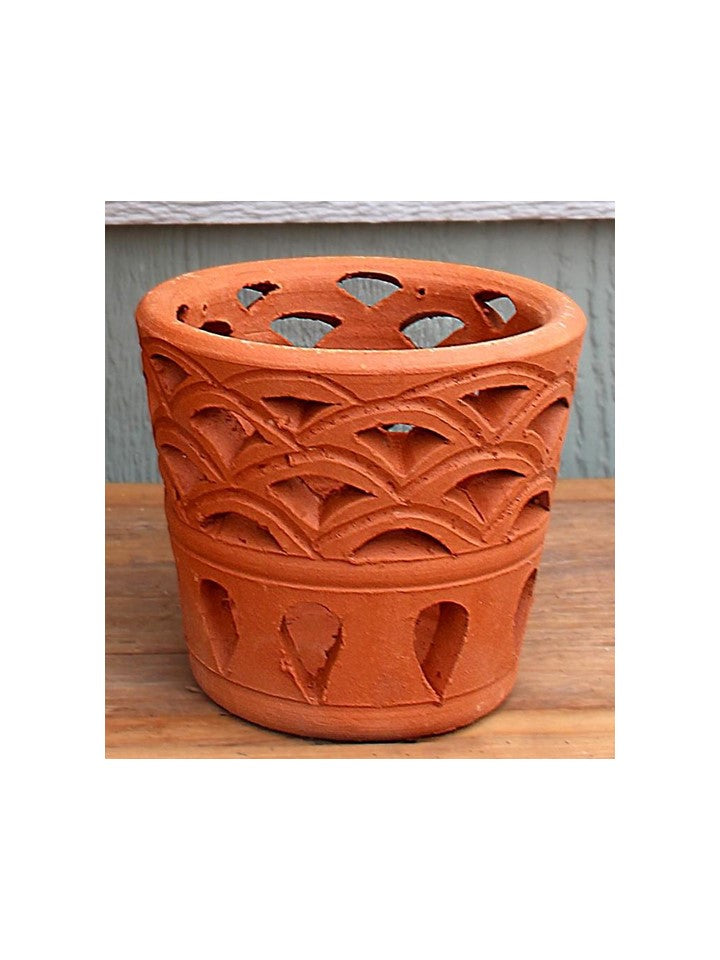 Pisces Tapered Artisan Planter: 10 pcs/unit. Unit price: $95.00
Please login or register for a wholesale account to view products available for bulk purchase.
Time to replace those unsightly plastic planters. These planters are a huge hit with our customers. Handcrafted by Thai artisans from fired weather-resistant terracotta.

Wheel-turned and then hand-carved by Thai artisans, their unique fish scale vent pattern allows for root aeration to provide orchids, bromeliads and other epiphytes with a healthy, long-term home.
Artisan Planters come in four distinct styles. Mix and match for maximum effect. And plant them as gifts-to-go for add-on sales!
Price includes a 3-wire 30" galvanized hanger for easy display.
sold as 10 pieces per unit
6" h x 6" w