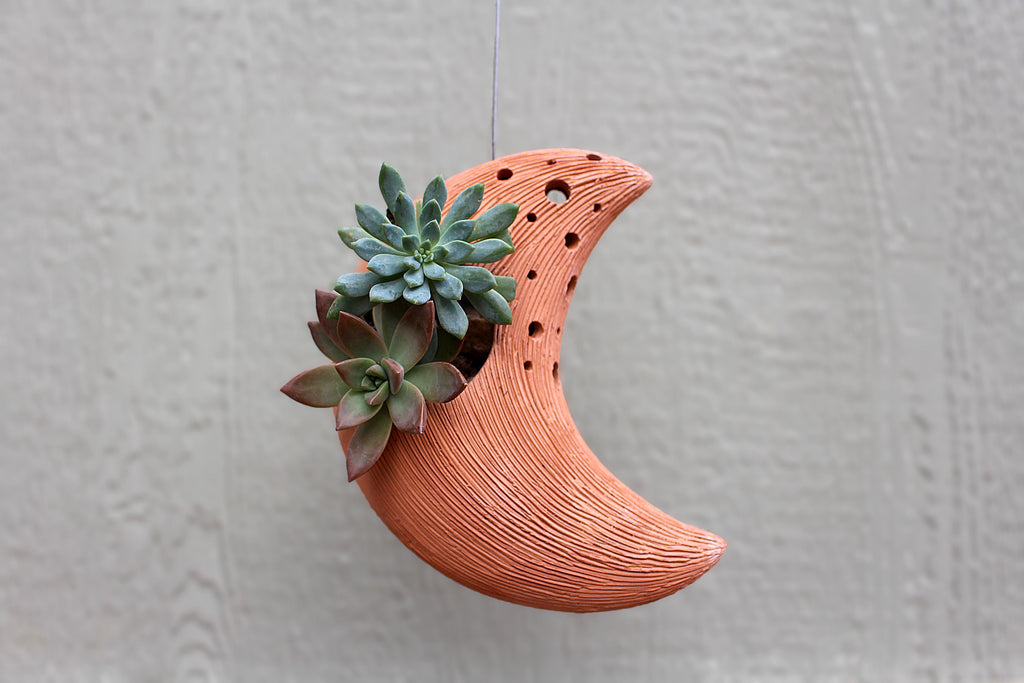 Terra Fina - Crescent Moon: 10 pcs./unit. Unit price: $133.40
Please login or register for a wholesale account to view products available for bulk purchase.
Display with our Star and Globe Terra Fina planters for an eye-catching celestial grouping.
Sold as 10 pcs per unit
Dimensions: 6" x 3" x 8" h; 3.5" opening
Terra Fina Hanging Planters
Handcrafted using a blend of refined terra cotta and white clays, these richly textured and versatile hanging planters are the perfect home for orchids, air plants, bromeliads and other small tropicals. Display them either grouped or individually with the attached 28" braided wire cable with adjustable set-screw. The hanger cable can be removed for table top use.
Also suitable as a candle holder, either hanging or table top.