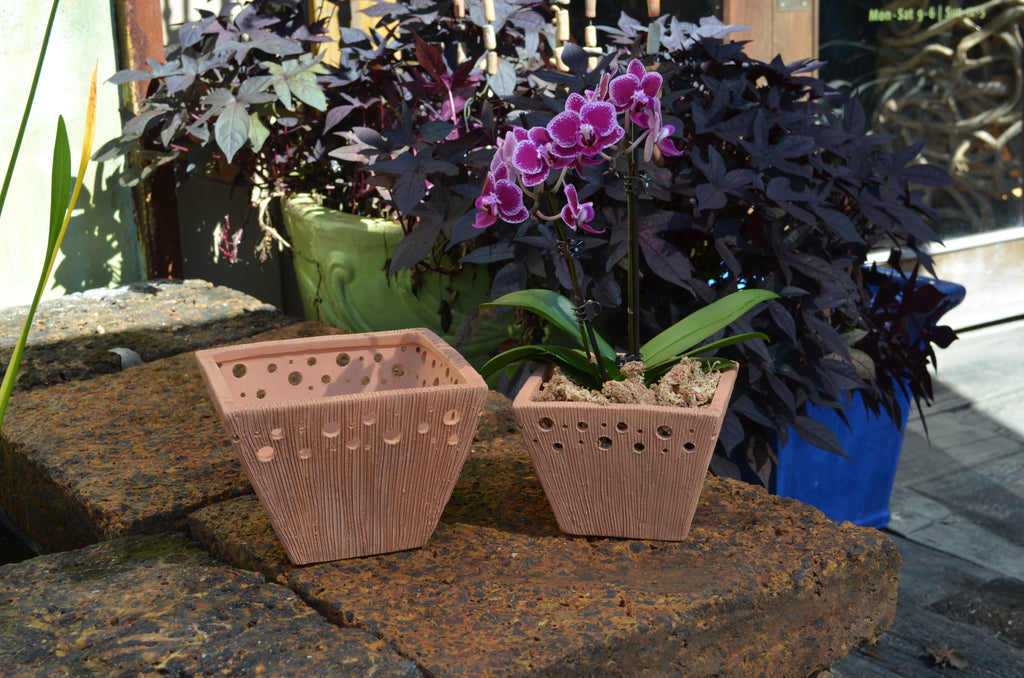 Terra Fina-Novo small: 10 pcs./unit. Unit Price: $120.00
Please login or register for a wholesale account to view products available for bulk purchase.
Displayed in a group or individually, on a table or hanging, this tapered square planter creates an ideal home for orchids and other small tropicals. The design perforations allow for healthy air flow to the roots, and the pre-drilled corner perforations comfortably accommodate our 4-wire hangers (available separately).
Sold as 10 pcs per unit
Dimensions: 5.5" x 5.5" x 4.5" h
Handcrafted using a blend of refined terra cotta and white clays, these richly textured and versatile planters are the perfect home for orchids, tillandias, bromeliads and other small tropicals.