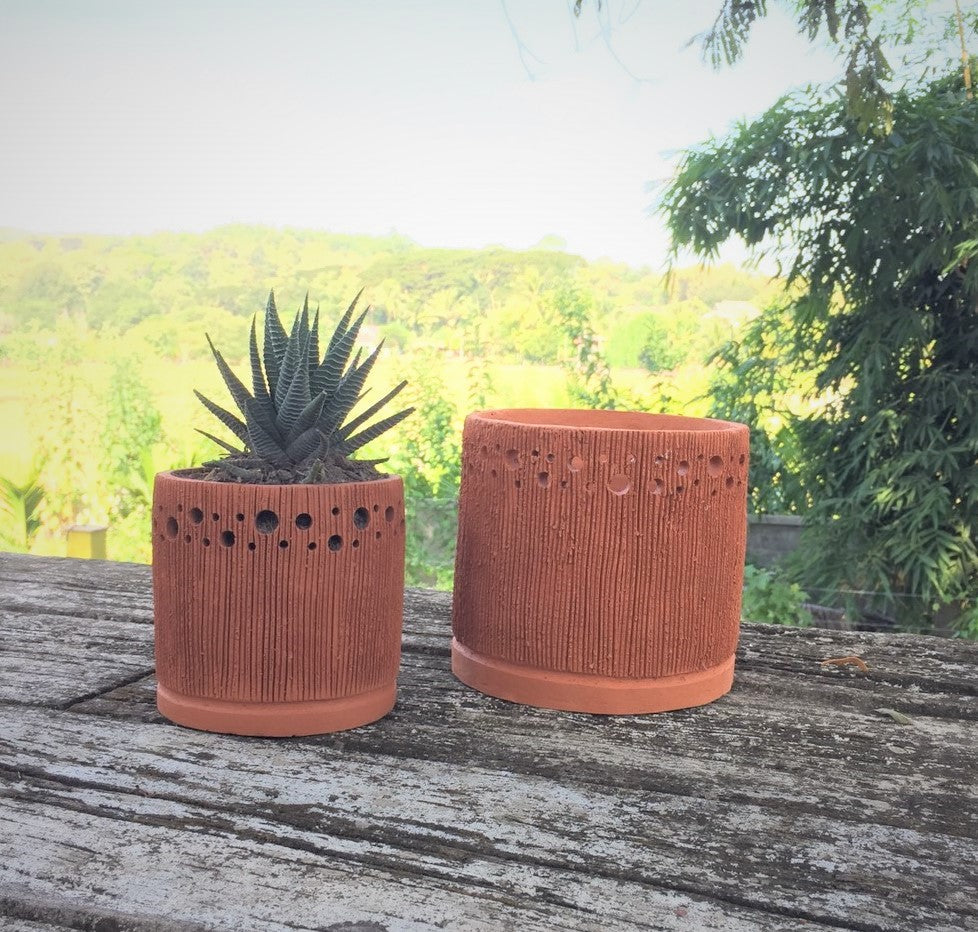 Terra Fina - Cosmos Small: 10 pcs./unit. Unit Price: $121.30
Please login or register for a wholesale account to view products available for bulk purchase.
This handsome planter is a stunning home for small tropicals and herbs. Rim perforations and textural details remind of  the night sky over tilled earth. Richly hand-detailed.
No bottom hole. Our unglazed Terra cotta ceramic allows natural water transpiration to prevent root rot.
Sold as 10 pcs per unit
Dimensions: 4" inside Diameter x 4 3/4"h
Terra Fina Planters:
Handcrafted using a blend of refined terra cotta and white clays, these richly textured and versatile planters are the perfect home for small tropicals and herbs.